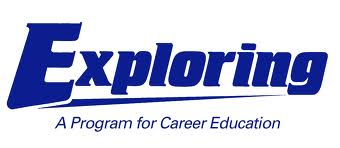 Sam Houston Area Council
Exploring Program Preview
Date: July 26th, 2014
Where: Cockrell Scout Center
Time: 8:30am to Noon
Who is invited: All Exploring Leaders & Youth
What is Program Preview?
Program Preview is new annual event open to all Exploring leaders in Sam Houston Area Council that will entail a Leaders Training, fundraising ideas, program delivery information and much more including:
* Product Fundraising Training *Youth Leader Training
* Adult Leader Training * Open Houses Training
* Journey to Excellence Award * Super Activity Ideas
* Youth Awards Ceremony * Career Interest Surveys
* Post Renewal Training * Program Delivery information
* Advisor Awards Ceremony * Idea sharing with other leaders
Pass this along to all your advisors and volunteers!! Signup today!