Register below for
Eagle Scout Alumni Breakfast
Professional & Entrepreneurial Networking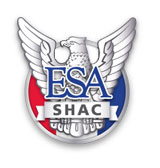 Wednesday, Sept 26, 2012
7:00 until 8:30 a.m.
At the Cockrell Scout Center
Featuring Eagle Scout Howard Tellepsen, Jr.

"Four Generations of Building Houston -- and Serving the Community"
- - -
Howard Tellepsen, Jr. serves as the Chairman and CEO of Tellepsen Builders, a Fourth-generation family owned and operated business that started in Houston in 1909. He is a Distinguished Eagle Scout.

Mr. Tellepsen is a member of the World Presidents' Organization and a senior fellow of the American Leadership Forum. Additionally, he is a member of the board of directors of the Houston Associated Contractors, the YMCA of Greater Houston, the Edith and Daniel Ripley Foundation and the Sam Houston Area Council of the Bay Scouts of America.

He received his Bachelor of Civil Engineering from Georgia Tech, where he served as student body president, is a trustee of the George Tech Foundation and has been elected to the Academy of Distinguished Engineering Alumni.

Construction portfolio includes the former Shamrock Hilton; the original Museum of Fine Arts, Houston; the original St. Luke's Episcopal Hospital; Texas Children's Hospital; and recently converting Compaq Center into Lakewood Church.
We will also enjoy a Scouting ScoutReach Update from the men who are delivering the Scouting program in urban communities and to other special communities of youth.
Meet other Eagles Scouts in your area of business...
Bring plenty of business cards for networking!
For more information about this event, contact Adam Marks