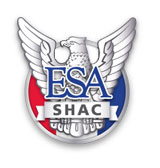 Join Us
For an Eagle Scout Day of Service
"Once an Eagle, Always an Eagle."
Eagle Scout Alumni -- of all ages -- from all across the Houston area will convene at Memorial Park to assist the Memorial Park Conservancy in renewing the Park following the devastating drought of 2011.
The Conversency is beginning implementation of a new master plan for Memorial Park and we will help launch that plan and a new era for Memorial Park.
Most tools will be provided; you may wish to bring items such as grubbing hoe, shovel, or an axe. Gloves and safety glassesd are a must. No open-toed shoes.
Register Below
Your registration is important so that tasks and materials can be planned for efficiency and so that we can make the greatest impact.
Saturday, March 8, 2014
9:00 am til 1:00 pm
Arrive at 8:30 am
Exit I-10 at Washington Ave; go south bound a few feet and Memorial Loop Drive is an immediate right turn. Follow signs and parking will be near the tennis courts.
Lunch provided at 1:00 pm