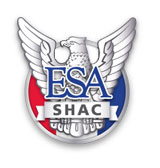 Join Us
For an Eagle Scout Day of Service
"Once an Eagle, Always an Eagle."
One day, one morning, for Eagle Scout Alumni from all across the Houston area
to convene at one place to render service to those in need.
Register Below
Your registration is important so that tasks and materials can be planned for efficiency and so that we can make the greatest impact...
Saturday, October 12, 2013
9:00 am til 1:00 pm
Lunch provided
Yellowstone Academy at 3000 Trulley St, Houston 77004
Work chores will be detailed closer to the event and will encompass both outdoor repairs and enhancements to the grounds as well as indoor facility repairs and improvements
- - -
You will be contacted about Work Teams and assignments as plans develop
- - -
Yellowstone Academy is a private, non-profit, faith-based organization that provides a comprehensive 12-month, K-8 school program to impoverished students in Houston's Third Ward. It is governed by a volunteer board of directors who are solely responsible for funding from individual, church and foundation donors.
The stated mission is to address the complex challenges of poverty in the lives of children and their families through a high quality private educational institution located within the neighborhood area of its students.
The school exclusively serves children from low-income families with a program designed to provide the educational, spiritual, social and practical resources they need to break the cycle of poverty and succeed in life. Yellowstone is a chartering partner with the BSA and sponsors a Boy Scout Troop and Cub Scout Pack.